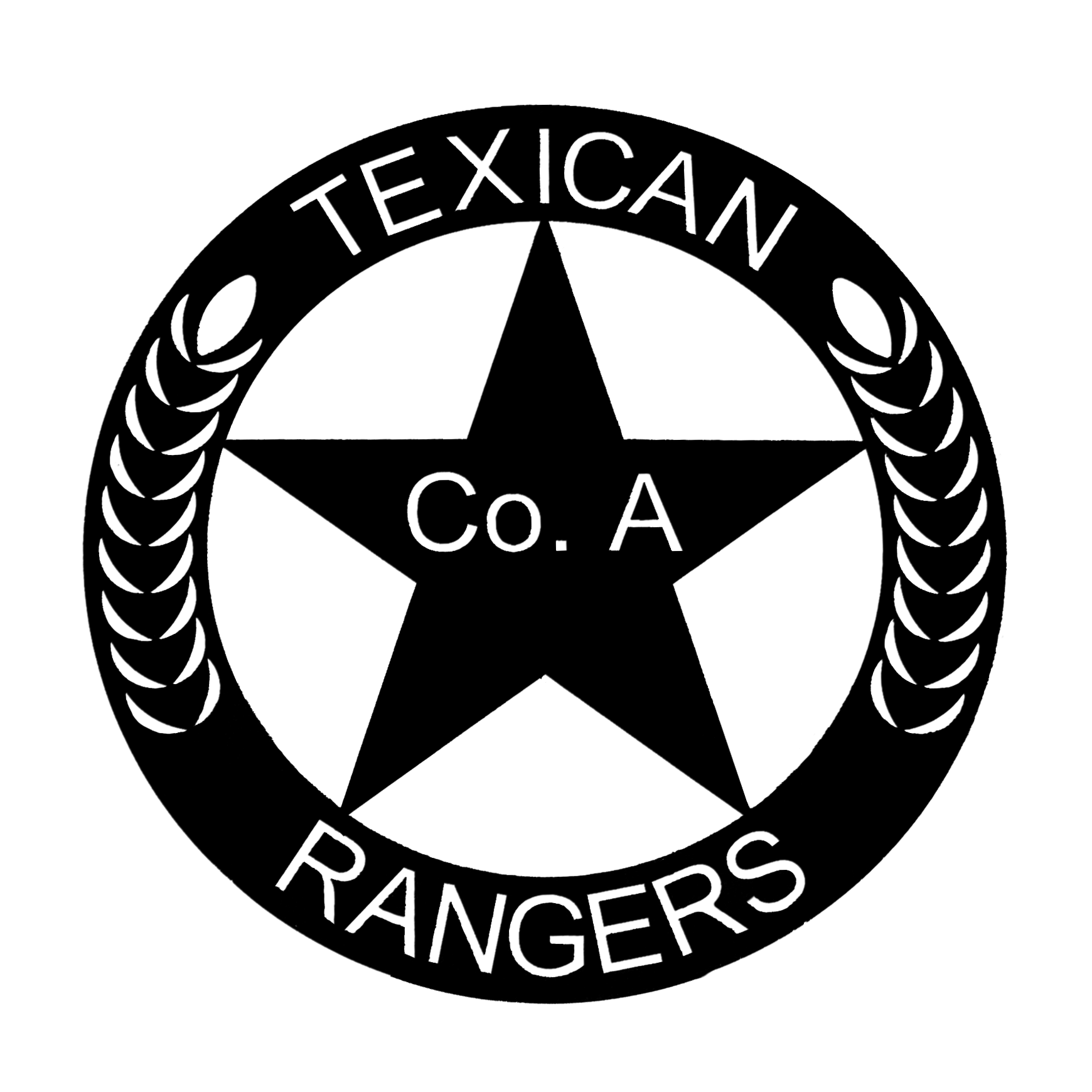 Mike Harvey (Texas Jack) of Cimarron Firearms was living in Houston in 1990. He and Nick Nixon (Captain Jack Hayes) had heard of Cowboy Action Shooting (CAS) and decided to start a club. Not knowing much about the sport, Captain Hayes went to End of Trail (EOT) in California in 1990 to shoot and gather information. That effort resulted in the formation of the Texas Historical Shootist Society (THSS) located in Columbus, Texas.
In the early 1990s, Cimarron Firearms moved from Houston to Fredericksburg, Texas. Wanting to start a CAS club in the area, Mike contacted Becky Patterson, whose grandfather was Adolph Stieler, and an arrangement was worked out to use Stieler Ranch as headquarters for the Texican Rangers. You can learn more about Adolph Stieler and the Stieler Ranch at Stieler Ranch History.
In 1994 the Texican Rangers were organized into a CAS club and began shooting at Stieler Ranch on June 12, 1994 with less than twenty shooters. There would be two posses and posse leaders would sometimes write stages as they got to the stage. The stages were crudely written on yellow legal pads and attached to the props with a rock on top of the paper. The props consisted of mostly rocks, bushes and dead tree limbs.
Comancheria Days, another brainchild of Mike Harvey, was first held the following year in March 1995 with an attendance of less than a hundred shooters. In addition to the shooting stages, there was a mounted event and a Native American encampment. Comancheria Days has been held continuously since then with the exception of one year. You can find registration forms, a schedule of events and more information at Comancheria Days . The Texican Rangers have also been the host for the SASS Texas State Championship and Texas State Rifle Association (TSRA) matches.
The Texican Rangers have grown to be one of the most successful clubs in Texas and are proud to be shooting on such a historical ranch.