Keeping the Old West Alive in the Texas Hill Country Since 1994
Come join in the fun!
Join Us
WELCOME TO THE TEXICAN RANGERS!
We are having a 5th Saturday match July 31st and will shoot 5 stage Wild Bunch and Cowboy matches. Your Cowboy match will count towards your annual awards.

We are hosting the SASS TX State Wild Bunch Match September 3-5, 2022. Please go to our events section and choose Wild Bunch for an application. For more information please contact [email protected]
The Texican Rangers is the second oldest Cowboy Action Shooting Club™ in the Texas Hill Country and the second oldest club in Texas.

The Texican Rangers is part of a larger international organization, SASS-Single Action Shooting Society, created to preserve and promote the sport of Cowboy Action Shooting™. It is wearing tall high heeled boots with spurs and jingle bobs, leather chaps, a big sombrero, a belt of shiny cartridges and holding a pair of well oiled single action revolvers. You can walk down the streets of Tombstone with the Earps and Doc Holliday or stop a stampede or maybe a bank robbery. You can be a marshal, an army scout or a cavalry officer. Cowgirls can dress like Scarlet O'Hara in a flowing gown or wear a pair of leather britches like Raquel Welch in Hannie Caulder….you can be Calamity Jane or Poker Alice. Cowboy Action Shooting™ is the fastest growing shooting sport in the world. SASS is for the whole family, it can be an afternoon or a weekend with the finest, most polite and most safety conscious folks you'll ever meet.
Nestled in the beautiful Texas Hill Country just 8 miles north of Comfort is the Stieler Ranch, home to the Texican Rangers. We have fourteen shooting stages, a Long Range stage, Blazing Saddles and a Man-on-Man stage. Check our Calendar page and plan on coming out to one of our shoots and join us in the fun that is Cowboy Action Shooting™.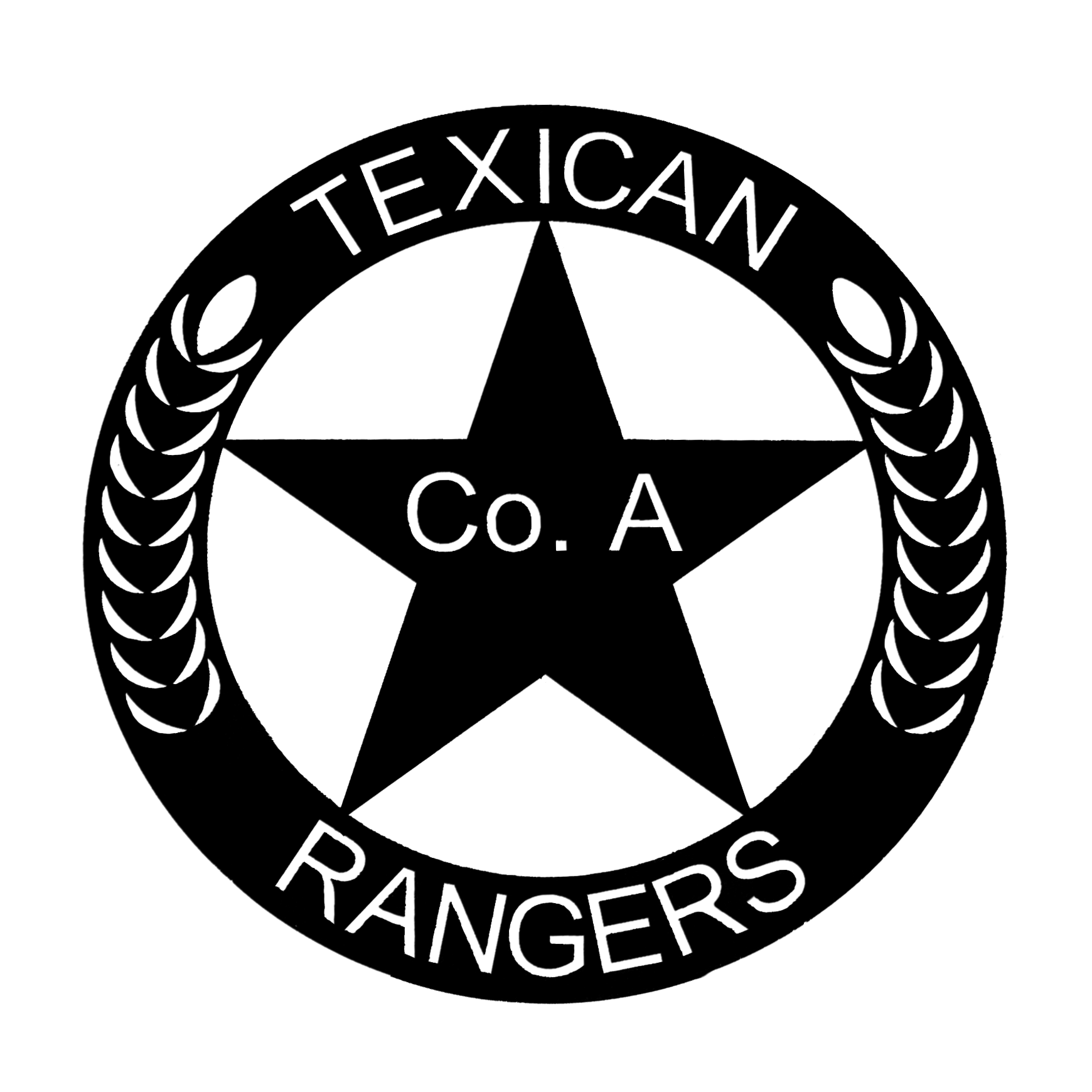 Texican Rangers will offer Rimfire Cowboy/Cowgirl due to the ammunition shortage. You will shoot Pistol and Rifle portions of each stage with 22 caliber lead bullets ONLY - No jacketed bullets allowed. We will offer an introduction to Wild Bunch on Saturday March 13th and a 5 Stage Wild Bunch Match on Sunday March 14th - Gates open at 8:00am & Hammers down at 9:00am

Join us for Comancheria Days
April 9, 2022
Comancheria Days April 7-9, 2022.
Comancheria Days is the Texican Rangers' annual club shoot. The shoot is held in the spring, usually in April. Shooters come from far and near to enjoy this fun-filled event.