Keeping the Old West Alive in the Texas Hill Country Since 1994
Come join in the fun!
Join Us
WELCOME TO THE TEXICAN RANGERS!
Update: We will be shooting Saturday, August 13 and Sunday August 14, 2022 at Texas Republic Ranch, home of The Tejas Caballeros. The address is 8545 Ranch Road 1623, Blanco, TX 78606. We thank the CABS for the opportunity to shoot at their range this month!
Please note our gates open at 8:00 am with hammers down at 9:00 am. The mandatory shooter meeting will be at 8:45.
Everyone must sign a 2022 waiver before they can compete. If you'd like to renew your dues, you can do so at the monthly match.

The Texican Rangers is the second oldest Cowboy Action Shooting Club™ in the Texas Hill Country and the second oldest club in Texas.

The Texican Rangers is part of a larger international organization, SASS-Single Action Shooting Society, created to preserve and promote the sport of Cowboy Action Shooting™. It is wearing tall high heeled boots with spurs and jingle bobs, leather chaps, a big sombrero, a belt of shiny cartridges and holding a pair of well oiled single action revolvers. You can walk down the streets of Tombstone with the Earps and Doc Holliday or stop a stampede or maybe a bank robbery. You can be a marshal, an army scout or a cavalry officer. Cowgirls can dress like Scarlet O'Hara in a flowing gown or wear a pair of leather britches like Raquel Welch in Hannie Caulder….you can be Calamity Jane or Poker Alice. Cowboy Action Shooting™ is the fastest growing shooting sport in the world. SASS is for the whole family, it can be an afternoon or a weekend with the finest, most polite and most safety conscious folks you'll ever meet.
Nestled in the beautiful Texas Hill Country just 8 miles north of Comfort is the Stieler Ranch, home to the Texican Rangers. We have fourteen shooting stages, a Long Range stage, Blazing Saddles and a Man-on-Man stage. Check our Calendar page and plan on coming out to one of our shoots and join us in the fun that is Cowboy Action Shooting™.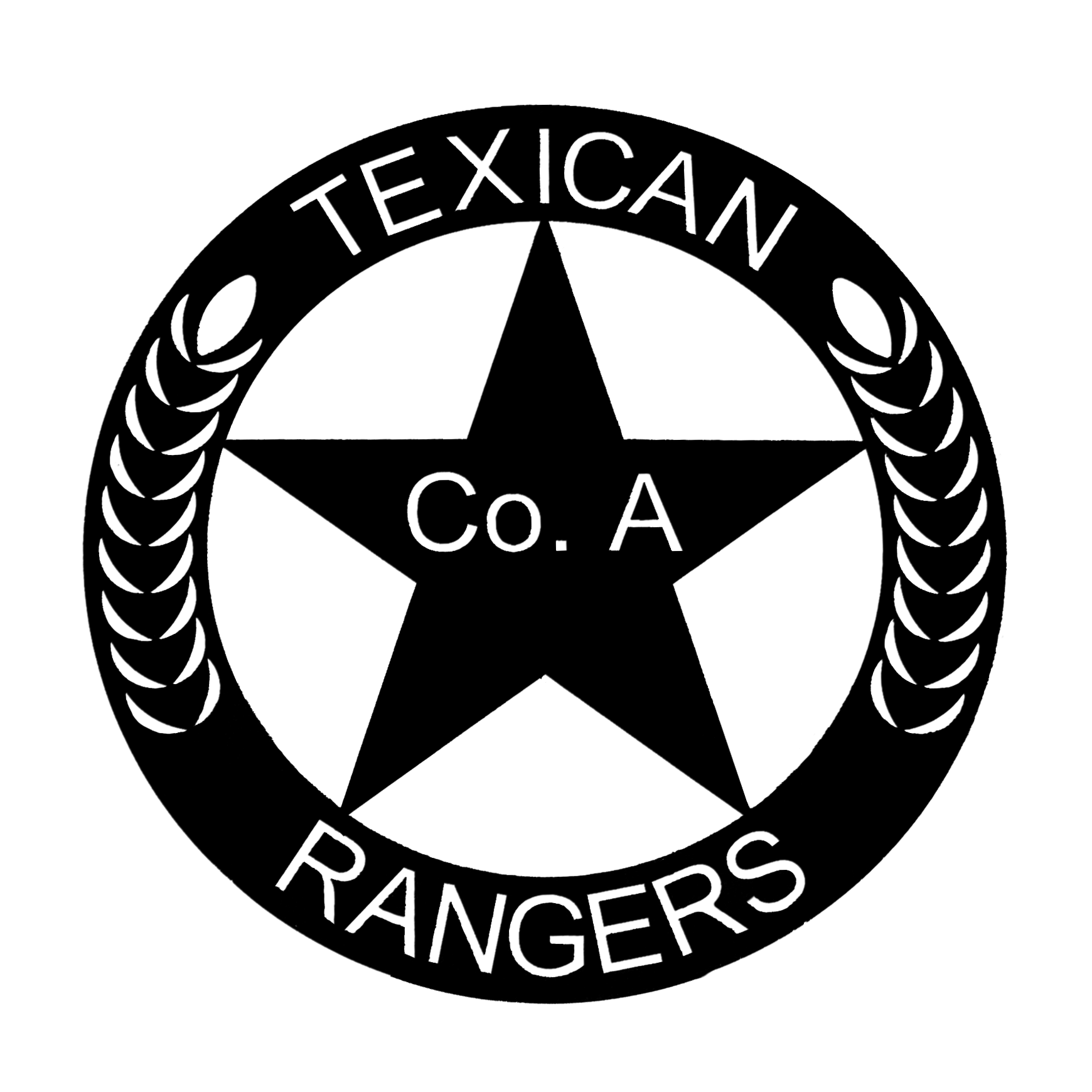 Texican Rangers will offer Rimfire Cowboy/Cowgirl due to the ammunition shortage. You will shoot Pistol and Rifle portions of each stage with 22 caliber lead bullets ONLY - No jacketed bullets allowed.

Join us for Comancheria Days
April 9, 2022
Comancheria Days April 7-9, 2022.
Comancheria Days is the Texican Rangers' annual club shoot. The shoot is held in the spring, usually in April. Shooters come from far and near to enjoy this fun-filled event.